SIM POSER OMSPS – NO OFB REQUIRED!


These are a set of OMSPs used for posing Sims, and best of all, don't need OFB! This makes it a lot easier to pose Sims, and you don't need the OFB magisplay tray.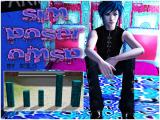 Comments
There are no comments yet. Be the first to add one.