Sweater Weather Walls

Fishmas 2015 - Day 11
It's beginning to look a lot like Fishmas,
Everywhere I swim.
Take a look in the leefish bowl, glistening once again
With candy canes and silver lanes aglow.

Its beginning to look a lot like Fishmas
Gifts are everywhere,
But the prettiest sight to see is the holly that will be
In our own fishbowl.
Perfect walls to get through the wintery months.
Set of 9 wallpapers.
Catalog location: Wallpaper
Catalog price: § 4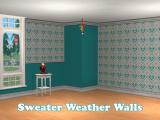 Filesize 2.27 MB | File Name Fishmas_Gift_Day11.7z | # of Downloads 427
---
Comments

Oooh!
* fanseelamb rips open package
It's so cute! Thank you!


11xFishmas!! YEAAAAAAH!! Thank you SantaFish!
What a wonderful gift! Made my breath smoky, and left a winter-fresh feeling in my mouth!!