Favorite Sim and her friends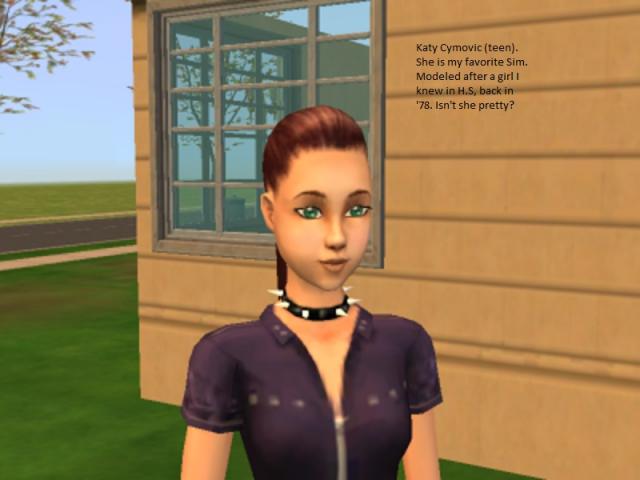 My favorite Sim, and some of her friends. They're dressed in Maxis defaults, as I've had others ask for some of them, and had to remove CC. Most created in TS2Bodyshop (M&G), others were created in CAS.

"Julia" was an accident. I was messing around in Bodyshop, the Sim I was toying with, resembled Julia Roberts, so I thought I'd like to give "Julia Roberts" a try. Turned out fair.

---
I have Males too, who are in the same game as these girls, but I haven't photographed them yet.

These girls and their male counterparts live in another alternate neighborhood, that is an "Apocalyptic" neighborhood with lots of action.
Comments

Cute sims! Julia definitely does resemble Julia Roberts. Oddly enough, Julia Roberts was one of the first sims I made too. I'm not even particularly a fan, but something about her face is fun to sim.

BTW you might want to try turning your "sim/object detail" and "texture detail" settings up to high in your game options. It'll make the game clearer if you computer can handle it.