Leefishers in TS4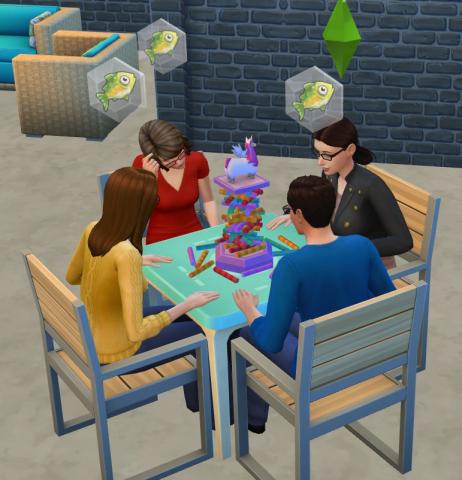 So I've started two Leefisher clubs in TS4 (had to make two as you can only have 8 max sims per club I just start gatherings with both at the same time, lol). Don't be offended if you aren't a member, I still have a couple sims to make, and I just did chat regulars. But if you'd like to "join" let me know, we still have some more room

So I started this thread to share pics of the fun!
Playing Don't Wake the Llama, from bottom left, Fansee Lamb, Lee Fish, me, and Maybe Somethingdunno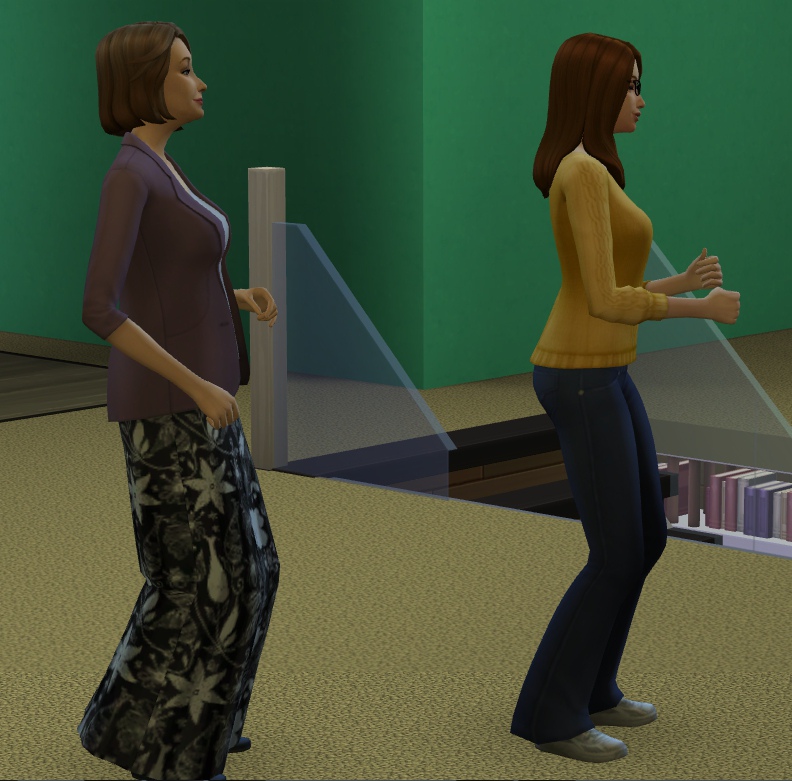 Karen and Fansee bustin' a move.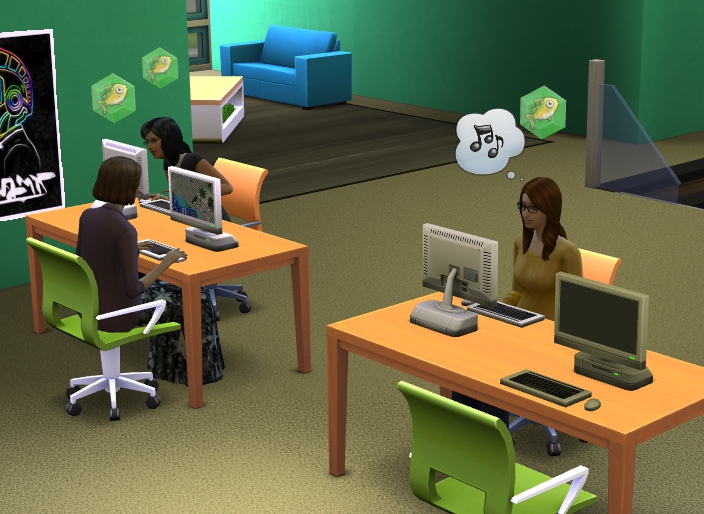 Karen and Kiri playing sims. (Fansee's just sitting there thinking about music, her computer wasn't even on)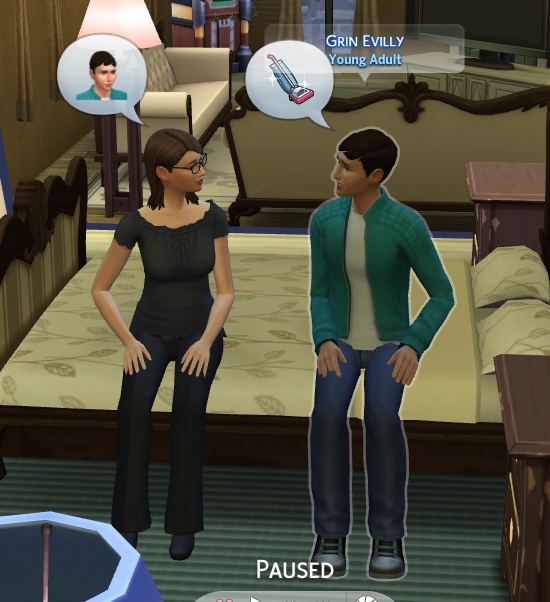 Here I was visiting the house I shoved half the sims into, lol. I imagine this convo was something like:
Grin Evilly "The house needs cleaned"
Tiff "Then do it yourself!"

Will share more pics as more fun ensues!
Comments
No picture, but Fansee stopped by my house, so I made some salad. Then suddenly, even though she was standing on the sidewalk halfway down the block, I get a pop up notification that was Lee saying "You made food for us. How nice."

Apparently, if you serve food, Lee pops up out of nowhere, lol.

LMAO. The accuracy is uncanny. So awesome.

* fanseelamb resumes sitting around thinking about music