Oaktowne Toiletstall Door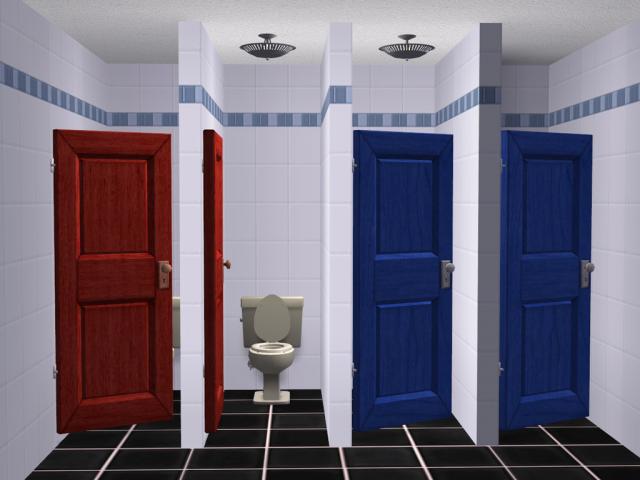 From the makers of the Resistal Astro Door comes a new product: the Resistall Oaktowne Door. Because your classy establishments deserve classy doors, even in the little rooms. The Resistall Oaktowne Door is a fully functional toiletstall that can be placed between walls.
What you need to know
Catalog name:
ResiStall Oaktowne Door
Catalog location:
Plumbing > Toilets
Catlog price:
§ 550
Polycount:
1858
Repositoried:
To the basegame value toilet and the basegame Oaktowne door
States:
Both dirty and clean fully functional
Warning:
Due to the EA Staff's shocking lack of proper vocabulary, the toilet will look best with plain recolors. Unless you like flowery toiletseats.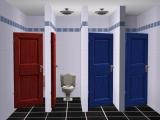 Filesize 57.13 KB | File Name Klaartje_ToiletStallDoorOaktowne.zip | # of Downloads 861
---
Comments

Just spotted these by accident, really! SO Awesome! Thanks Klaartje! Now, it's no longer necessary that all your bathrooms look like they're made of pressed recycled polymers. SO much more versatility!

The last time I was this excited in the bathroom...

...err... nvm.

>=)

Ooh. I've often tried to acheive this look by building small toilet rooms instead of using stalls, but this is much better! Thank you!