Day 1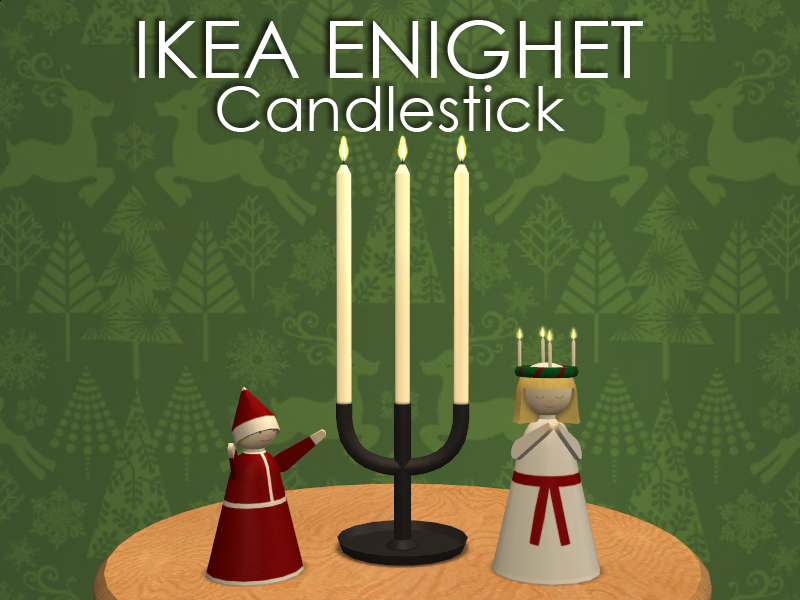 I don't want a lot for Fishmas
There is just one thing I need
I don't care about the presents
Underneath the Fishmas tree
I just want to be a fish
Swimmin' around the fishmas bowl
Make my wish come true oh
All I want for Fishmas are fins
IKEA ENIGHET candlestick for 3 candles
Found under
Lighting
->
Table Lamps
for
$99
. 1286 polys, base-game compatible. In addition to the white one, there are seven more candle recols: red, green, blue, yellow, purple, gold and silver. Screenshot is included in the zip (after three attempts, I gave up trying to get it to attach

).
For those of you who don't speak Swedish (crazy, I know

), "enighet" [EH-nigg-hett] means "unity".
Herring Fishmas, everyone!

P.S. The Lucia figurines are from last year's advent calendar, found
here
.
Filesize 1.22 MB | File Name Day1.zip | # of Downloads 419
---
Comments

Ack it's so adorable and festive and wonderful! I loooove it. Thank you!!