3t2: WIP Community School for the Gifted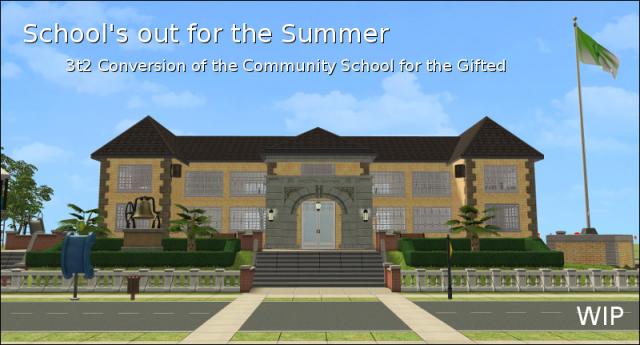 Now that I've finished and uploaded my Divisadero project, I'm trying to figure out which project to complete next. I am working on the grocery store, theatre, police station, library, and community school... which creates an obvious dilemma of choice

I'm thinking I'll complete Wilsonoff or the grocery store because I already have interior ideas, but since I've finished all of the build cc for the Community School for the Gifted, I thought I'd post some pics here.
Does anyone have suggestions for classroom, school office content?
Comments

How about lots of chalkboard recolors in Simlish? There's a Castaway Stories mesh floating around out there that's perfect for classrooms (in my opinion, anyhow) but it only has two options.
Hi @
esmeiolanthe
, thank you for your suggestion! Do you have a link or any pics to the Castaway Stories mesh?