Day 19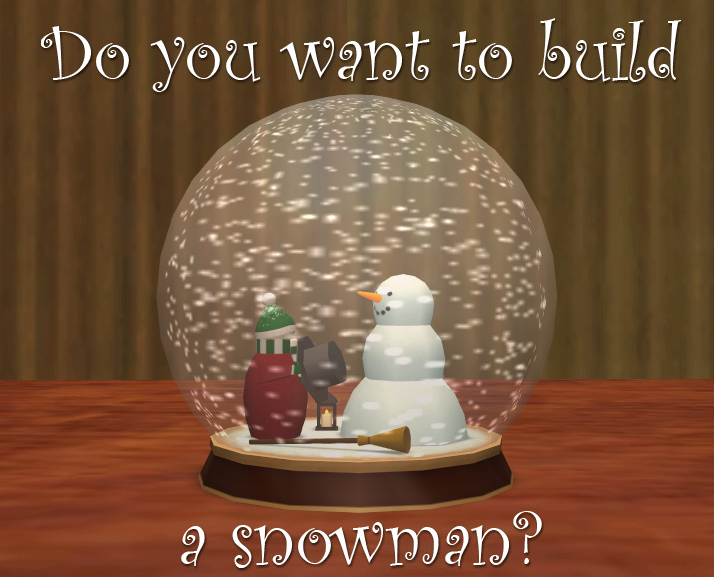 Oh fishy night, the waves are gently ebbing
It is the night of all fish sharing gifts
Long were the waves, crashing on the shoreline
Till Santa came and the gifts could be shared
A snow globe for your Sims, so they can have a white Fishmas no matter in which waters they are swimming.

The snow is animated, and so is the flame of the candle (not that you can see it without zooming in like OMG in camera man mode, but anyway), and some parts, like the snowman's nose and the flame/candle, are lit up just a little. There are three recols for the snowman builder and four for the base.
You'll find it in
Decorative -> Misc
. for $75. 1618 polys (so a little high), base-game compatible.
May all your Fishmases be pike!

Filesize 2.06 MB | File Name Day19.zip | # of Downloads 523
---
Comments

Tanks!!!
Yes, I do

And now I've got
THAT
song stuck in my head...
I love it - Thanks