Large Grocery Windows

So, as promised, second window for the new set

I have been playing OFB a lot so these are really being made as my own building demands them....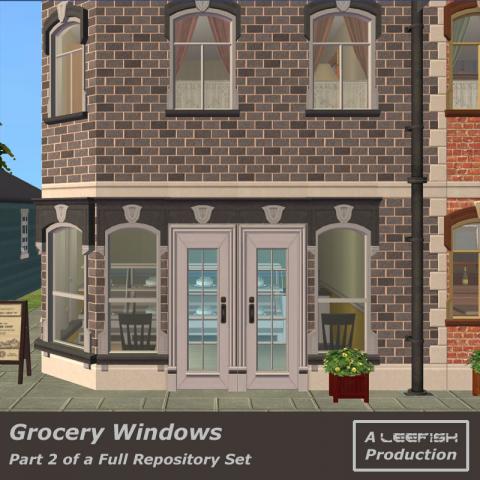 I am trying to make a row of shops - and these windows are a big part of how the look is going to go. I'm thinking I NEED a door on the corner.... The doors in the shot are the OFB doors with a small buy mode THING plonked over the top. I have to use move objects on to move the deco thing right now, but I'm working on it. I will also make a piece for the diagonal corner - as that gap is bugging me a LOT. I spent most of this week trying to think of clever ways to make it go away but no luck so far. Grrr.
IMPORTANT:
these are repository windows - you have to have the master windows or they will flash blue in game. Master windows are on LeeFish
Master Windows
Filesize 26.27 KB | File Name LargeGroceryWindows.rar | # of Downloads 3,192
File Updated 14-12-2010
---
Comments

Oh yes! More windows! I'm so glad you need more windows! Doors are always good too, and the deco thingy can be useful as well!

When you are finished with this lovely set, do you suppose you might ever be interested in converting the build items from the S3 Hacienda set? I'll do the textures for them, as long as I've got the greyscale.