Christmas Stockings and Painting Recolors


Christmas Stockings and Painting Recolors
Uploader:

CatherineTCJD
While recovering from a recent HD failure

....rebuilding things, sorting, cleaning up old files, etc (you all know the drill *

sigh

*) - I found these:
2017 Fishmas Day Gifties
(...Did we even do a Fishmas Calander in 2017?)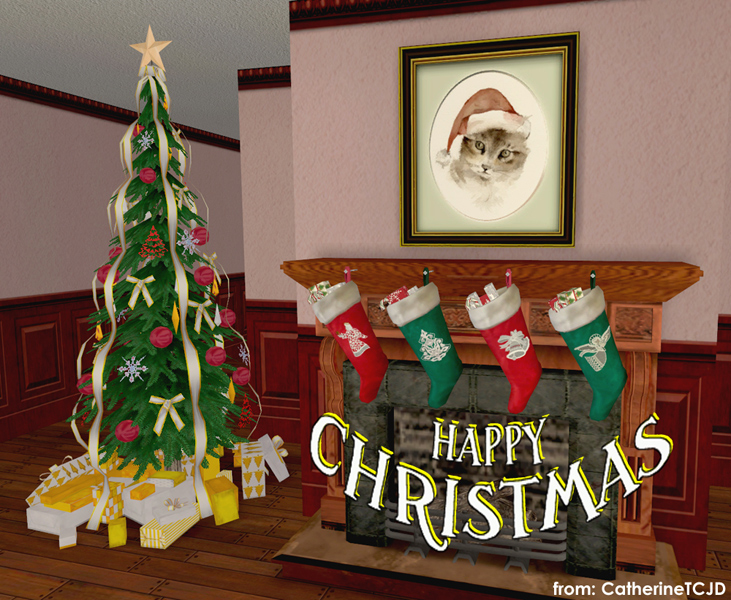 They were all done - pictures taken, packages zipped, wording ...uh worded

*shrug*

I just never got them uploaded.
I don't know what happened, or why I forgot about them (sometimes it's good

not

to remember, I think)


Anywho... Here they are - I hope you can find a use for them



What you get:
A Christmas Stocking recolor with lace appliques
A Christmas Kitty recolor of the EA/painting Mr Badger
And an every day Kitty Picture recolor of the EA/painting Mr Badger

The Kitty artwork is by a fellow Etsy artist, Amber Alexander. Her work can be found here: https://www.etsy.com/shop/amberalexander
A have two more Cat and Bird 'Set' pictures of hers I found (same vintage - 2017) that I'll be putting up at MTS...
Filesize 105.72 KB | File Name ChristmasStockingsAndPaintings-CGT.zip | # of Downloads 573
---