Using SimPE to turn a Default object into a Non-Default object
Greetings!
I'm brand-spanking-new here, so I apologize in advance if this question has been asked before. Is there a way to turn a default object into a non-default object in SimPE? What I'm trying to do is change the default mailbox, telephone, and trashcan objects in the Avanti Entrance Set by Simgedoehns into non-default items, but keep their functions intact.
Here's the image: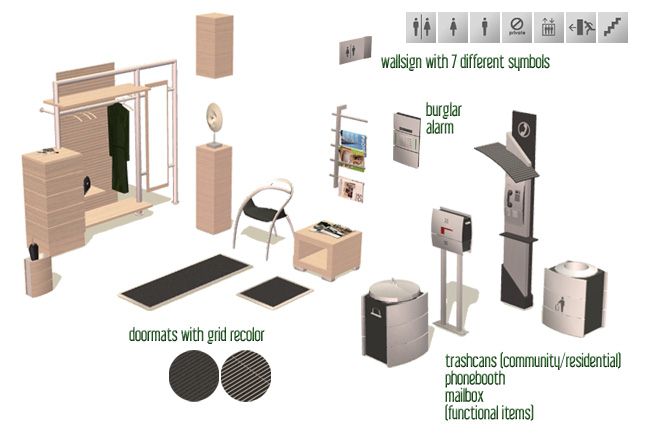 Here's the link:
http://paysites.mustbedestroyed.org/boot...nceset.zip
Thanks so much in advance for any help you may be able to give me!
I'm not sure if the mailbox, if not a default, will function. You will want to extract the mesh (gmdc) and textures (txtr) to use. Then just clone the phone or trash in simpe and use your extracted mesh and textures. There are plenty of tutorials about basic object creation, but
this one by moune
is easy to follow.