The Adventure Begins!


The Adventure Begins!
A playground with something for all the family! So why not come and join in the fun!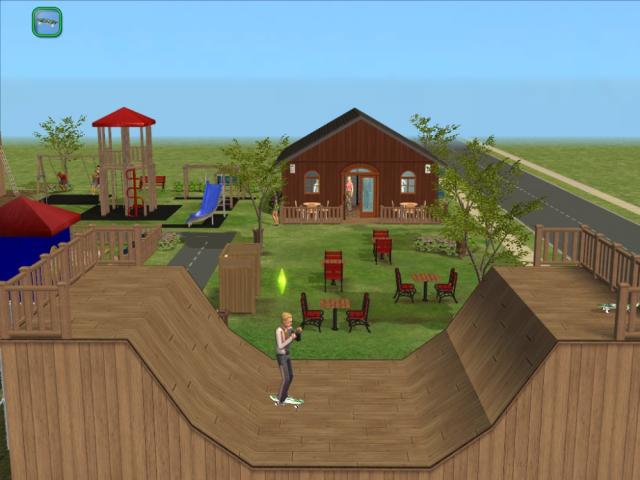 You could ride the skateboard ramp, rollerskate around the park, ride a bike, play in the playhouse, maybe even bake a cake! Dig in the sand pit, try the monkey bars, play is endless. And when you need a break there's a café for a bite to eat and a drink, or why not take along some sausages and bbq them.

Anyway, I hope you have as much fun playing with this playground as I had making it.

This playground started off as an entry into a CFE challenge set by TheDeadSim at SFUK (http://www.simfansuk.com/sims/showthread...allenge!).

4x4 Community lot
Cost: 76690



Thank you

to Triciamanly at http://www.simfansuk.com for her 'Arched bridge' tutorial (I turned it upside down to make the walkways) and for her 'Different level wall' tutorial, which helped me to make the skateboard ramp. And to Comedy711 at Mod the Sims for his 'Community Skate Park' (http://www.modthesims.info/download.php?t=255955) which inspired me to make the skate ramp for this playground.
Filesize 3.15 MB | File Name The Adventure Begins.rar | # of Downloads 179
---
Comments

I'm going to stick this into my game right now!! Absolutely love it!!
ETA: It looks gorgeous in my game - I've put it next to the orphanage, as that's the place where most of the kids in my hood live!