Supernatural Sign Pack

Here are seven signs converted from Sims 3 for Sims 2 from the Supernatural expansion pack. I don't have any custom signs in my game right now so these signs really appealed to me because there's such a wide variety of meshes and placements.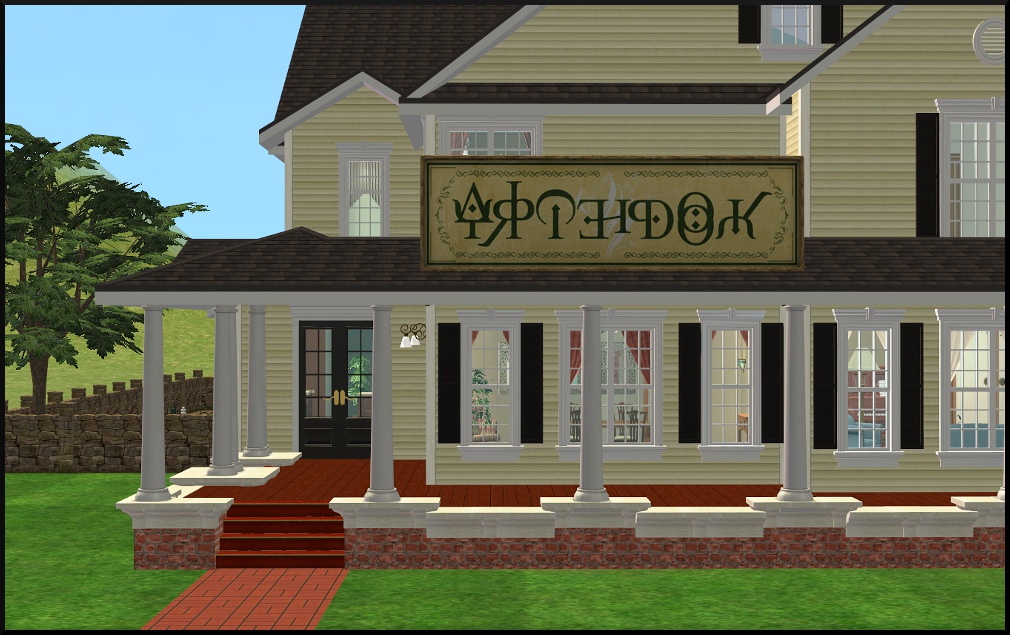 I did my best to recreate the textures from Sims 3 when needed and included a few additional recolors but not many. I like all of the EA textures by themselves but these signs could really use the talents of a good recolorist. If someone does like these enough to recolor, all of the original textures and the few PSD files I made are
available here
so you can get the best possible results.
All of the signs have proper footprints, can be placed without cheats and include all of the features you'd expect:
Base Game Compatible
Quarter Tile Enabled
Shiftable
Neighborhood View

More details
for each sign are included behind the spoiler tag:
Photo Credits:
Georgain Manor Windows & Doors
Unexpected Siding Recolors
Patio & Garden Set
Castaway Stories Shrubs
Additional Credits:
SimPe, s3pe, s3oc, S3ObjTool, Gimp and EA for all of the meshes and textures.
Specials thanks
to lee for her help with some of the textures and for creating a wonderful community that's a pleasure to upload to.
Filesize 1.91 MB | File Name HW_supernatural-signs.zip | # of Downloads 2,607
---
Filesize 1.77 KB | File Name HW_SupernaturalSignsCollection.zip | # of Downloads 1,255
---
Comments

Looking good, Honey! Very nice job. Thanks for sharing.


Like them all..but I LOVE those library signs. Someone really, really needs to recolor those. (Don't look at me! I can't finish anything I start as it is these days.. *goes off to work on attention span*)

OOO I have been waiting for these signs!!

Thankyou so much! Will look to doing some recolouring for my own purposes - but if you have any signs you want made... let me know and I will defer them indefinitely myself!