Little Factory

Something else found in my Anygame - a factory. Uploaded for fansee to convert into an apartment and then take pics of it.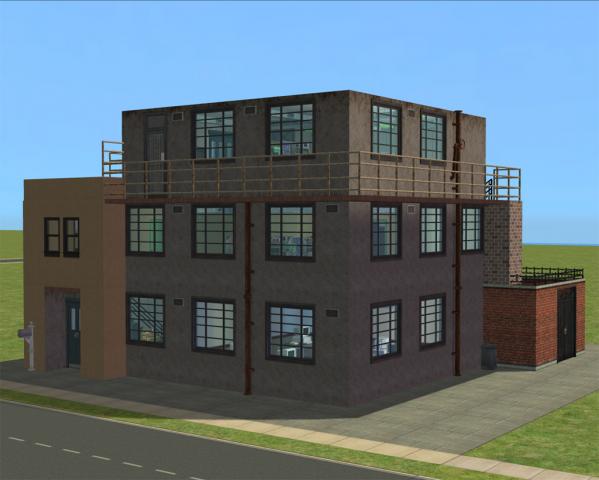 Quite a lot of CC in here.
CC Required and
not
included
Wall Overlays
Tornado Gate
LOT SIZE :2x2
COST: 93687
TYPE: Residential (you can change it in game)
Filesize 1.52 MB | File Name Leefish Factory UPL.rar | # of Downloads 435
---
Comments

Yay!! Thank you lee, it's so cute! The offices shall make splendid spacious bedrooms.
* fanseelamb whips out industrial floor buffer
ETA: Awww! Just had a look in game and it's so well made. All the adorable details, the swish manager's office, the lunch room, the production floor, the loading dock.... and all those stairways and the creepy catwalk along the outside... and the few steps up to the roof! I love how everything is so detailed yet also looks like it'll function well with a bunch of sims in it. This will make a great OFB business.