Dominie's Homeward Bound Wallhanging

I'd made a wall hanging out of
Dominie's Homeward Bound Artwork
for my own use, at the request of Leefish and with Dominie's approval I'm sharing with everyone.
Now for the bad news, unfortunately you will need University installed as they are recolours of the 'Rugged Llamas of the North' Souvenir Rugby Jersey. Sorry to say there's more bad news...I couldn't just recolour the frame so there's the same artwork x 9 frame recolours, the usual 6 AL Wood colours, silver, gold and the original colour. End of the bad news.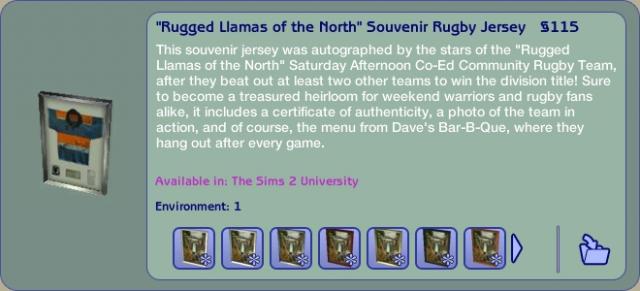 BTW if anyone knows of a good base game wall hanging with 2 subsets I will redo these.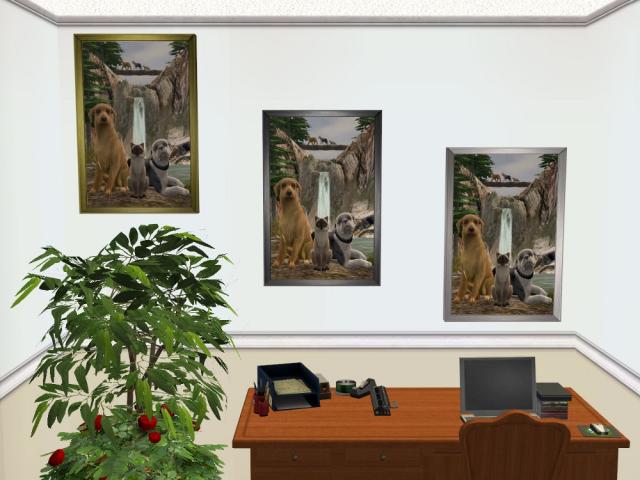 Moneywell Notebook Computer by nofrills546
used in my screenshots
All files have been compressed and checked in game. Colour chart is included in the zip file.
Filesize 850.7 KB | File Name RuggeredLlamasOfTheNorth-Dominie's HomewardBound-Recolours-ByMichelle.zip | # of Downloads 75
---
Comments

Does it need to be an EA one? Bella Squared has 2 subsets, and I believe that people have made add-ons that would include something in that shape?