Secret Scuba - MLC - EA Blinds Recolours


My Scuba was MLC who loves curtains. Curtains of all types. She also picked an extremely pretty palette of colours. I got a
little
carried away, so her gift will be uploaded in 12 lots.
The first is the EA Blinds in 21 Recolours.
The colour palette is one specially created for MLC called Colour Surge. Picture is attached, and text file of palette with RGB and Hex is available on
my blog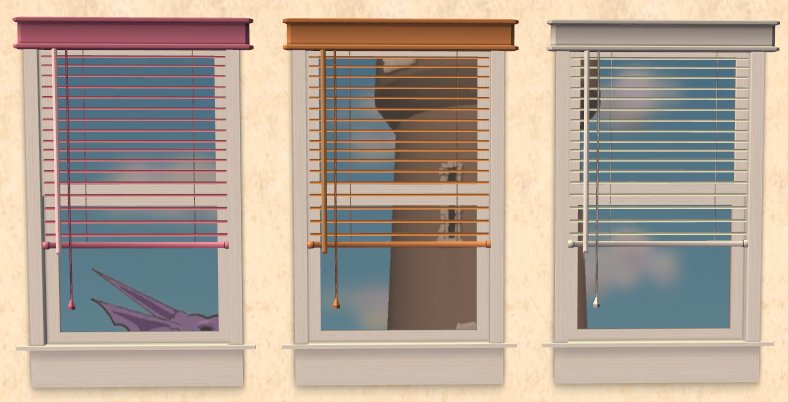 I was a bit surprised that I couldn't find any add-ons for this blind as it one of the few Venetian blinds in the game - and Venetian blinds are very popular in real life homes.
The only one that I could find was Lucas' Bigger Blind - but unfortunately that is not repository.
If you know of any add-ons, please tell me!
---
Note - the templates will be placed in resources in both PSP and PSD format.
Filesize 232.68 KB | File Name curtains-EABlinds-Recolours.rar | # of Downloads 257
---
Comments