Humpty Dumpty Nursery Wallpaper

Humpty Dumpty sat on a wall,
Humpty Dumpty had a great fall.
All the king's horses and all the king's men
Couldn't put Humpty together again.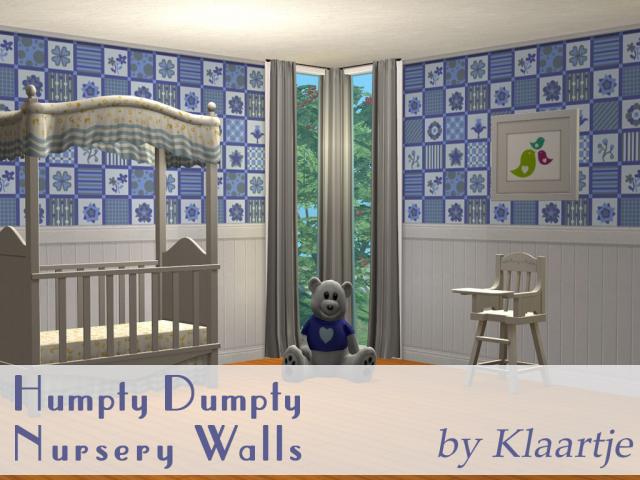 As you may or may not know, the lovely Kiri has proclaimed this month to be
July 2014 Toddler Month
! She has been uploading lovely goodies each day to celebrate this special event and I thought it was time to chip in. So for day 5 of Toddler Month, I have for you a set of ten wallpapers for your nurseries! For more information on Toddler Month have a look at the
Toddler Month Thread
or enjoy the gorgeous pictures and uploads that have been going around
Tumblr.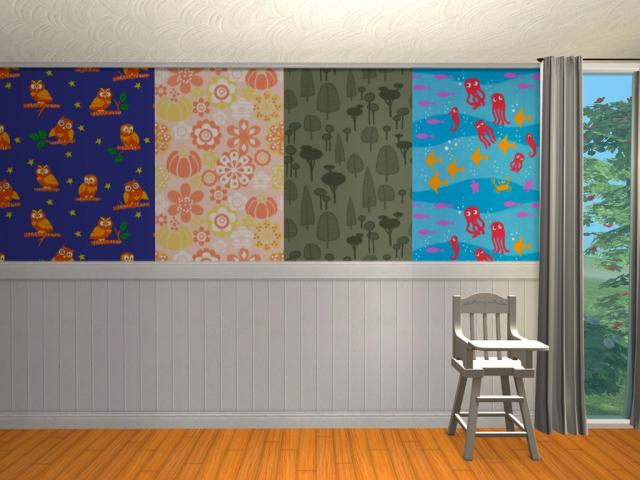 Details:
Category:
Wallpaper
Cost:
§4
Patterns:
Extracted from TS3
Panelling:
HolySimoly, edited by Poppet and me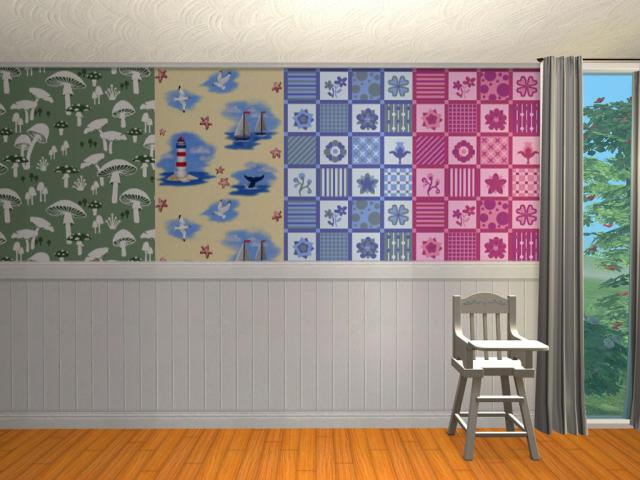 Additional Credits:
Kiri for organizing the Toddler Month and the rest of the Sims Community for picking up on this idea!

HolySimoly curtain recolors
by Kiri
Transcendence Pictures
by me
Filesize 407.16 KB | File Name Klaartje_HumptyDumptyNurseryWalls.zip | # of Downloads 231
---